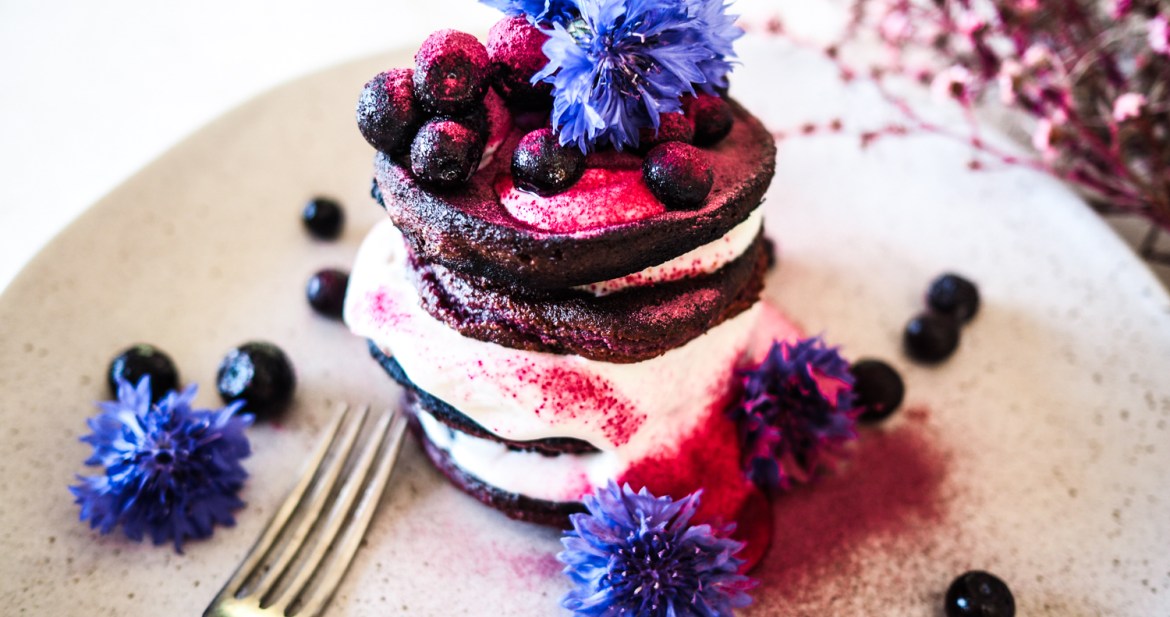 This dish will take you no longer than 10 minutes from start to finish. Super simple pancakes to make and perfect to boost you full of some antioxidant ingredients to start the day. Served with berries and coconut yoghurt. Designed to be dense, filling and great way to mix up your breakfast routine.
---
Ingredients
1 cup almond meal

1/4 cup water

2 eggs

1 tbsp raw honey

1 tbsp mix berry protein powder

1 tsp Avocado oil

Pinch salt
In a large bowl add all ingredients, whisk well until all lumps and bumps are smooth.




---

Preheat a large non-stick frying, medium heat (not too hot otherwise will burn), add a good tbsp coconut oil, once melted.




---

Use a 1/4 measuring cup scoop to dollop the mixture into frying pan (Tip* don't overcrowd pan and the smaller the pancake the easier it is to flip).




---

Heat through until you see bubbles pop through, then flip (usually 2-3 minutes each side)




---

Serve with fresh berries and coconut yoghurt.