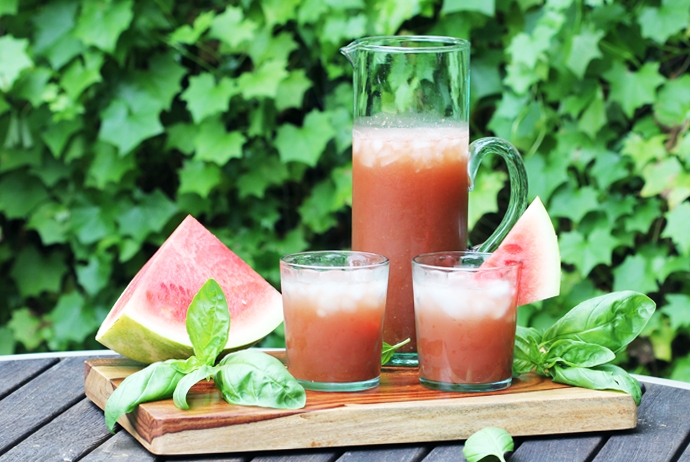 Juicy watermelon is blended with fresh, fragrant basil, bright lime juice, water and sweet agave nectar.  The finished beverage is a light, refreshing concoction perfect for a warm summer afternoon.  
---
Ingredients
4

 

cups

 

cubed seedless watermelon

2

 

cups

 

water

1/2

 

cup

 

fresh basil leaves, not packed

2

 

tablespoons

 

freshly squeezed lime juice, plus more to taste

2

 

tablespoons

 

agave nectar, plus more to taste
Combine all ingredients in a blender and process until smooth.  Taste the agua fresca to test the sweet-tart balance.  If find the drink to be too sweet, add more lime juice and blend again.  If you think the drink is too tart, add more agave nectar and blend again.




---

To serve, pour Watermelon Basil Agua Fresca over ice and enjoy,  If the drink sits, the water will eventually separate from the fruit puree.  Simply stir to reincorporate.